For whatever reason you need to store your possessions Cambourne Self Storage provides secure, affordable external storage space to meet the requirements of both domestic and business customers.
Secure, convenient business storage for everything from document archives to building materials
Specialised steel storage units for dry, well-ventilated storage of your items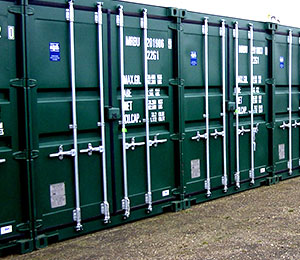 We offer a range of storage units in sizes to suit any requirement, at prices to suit every budget
Our specialised external storage units are constructed from heavy-duty steel to ensure secure, well-ventilated, fireproof and clean accommodation. Each unit has a unique lock, ensuring that only you have access and the freedom to visit at any time of the day or night. Units are available for hire for periods from 1 month to as long as required.
Cambourne Self Storage is based just outside of Cambourne in Cambridgeshire. Our external storage units are within a 12-mile radius of Cambridge, Sawston, Royston, St Neots, Biggleswade, Huntingdon and St Ives. However, if we are unable to accommodate you at Cambourne Self Storage, or if you require indoor storage, try our sister site at Gransden Self Storage.
Follow us on Social Media to keep up to date with all the latest news and offers from Cambourne Self Storage.